Pig Roast and Concert planned for Oct 3
Please join Saladin on October 3rd for a Stated Meeting, Pig Roast, and Concert featuring David Molinari. Ladies and family welcome. Please RSVP.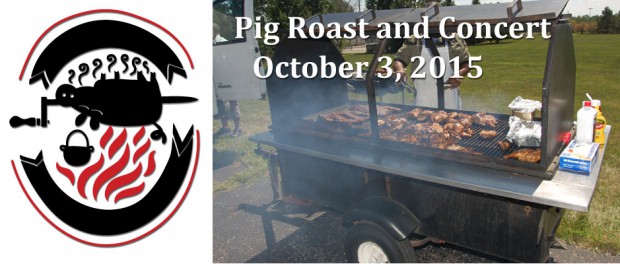 Please plan to join us for the Saladin Stated Meeting on Saturday, October 3rd, at the Grand Rapids Masonic Temple.
The High Priest and Prophet, John Duley will be roasting a pig in a charcoal roaster starting around midnight the night before the meeting. Along with the pork barbecue, Saladin will be providing classic macaroni and cheese, corn bread, baked beans, and cole slaw.
We would love it if you, your lady, and your entire family joined us for what's guaranteed to be an amazing afternoon of fun and fellowship. Please RSVP to Sara Kopec in the Temple office at skopec@saladinshrine.com or call (616) 942-1570.
As an added treat, David Molinari, will be performing at the BBQ. Molinari, a Grand Rapids-based songwriter and musician, switching between lap steel, guitar, keyboard, harmonica, accordion, and percussion. A Chicago native, Molinari writes songs in a broad range of styles with a keen sense of narrative in his lyrics. His songs are known for their strong emotive quality, lyrical detail, and infectious pop melodies. He is the founder and leader of the Zydeco-influenced band, Creolization. He has 3 recordings of original songs and has performed as a guest instrumentalist on the stage and in the studio for numerous artists including: Pat Woods (of Ireland), Susan Enan, Anna Egge, Ken Bierschbach, Ralston Bowles, Drew Nelson, Lucy Webster, and Michigan Mark.