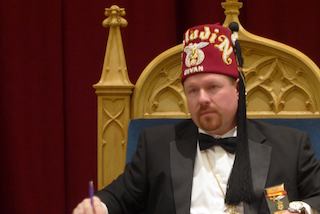 Chief Rabban reflects on four years in the Divan and what the future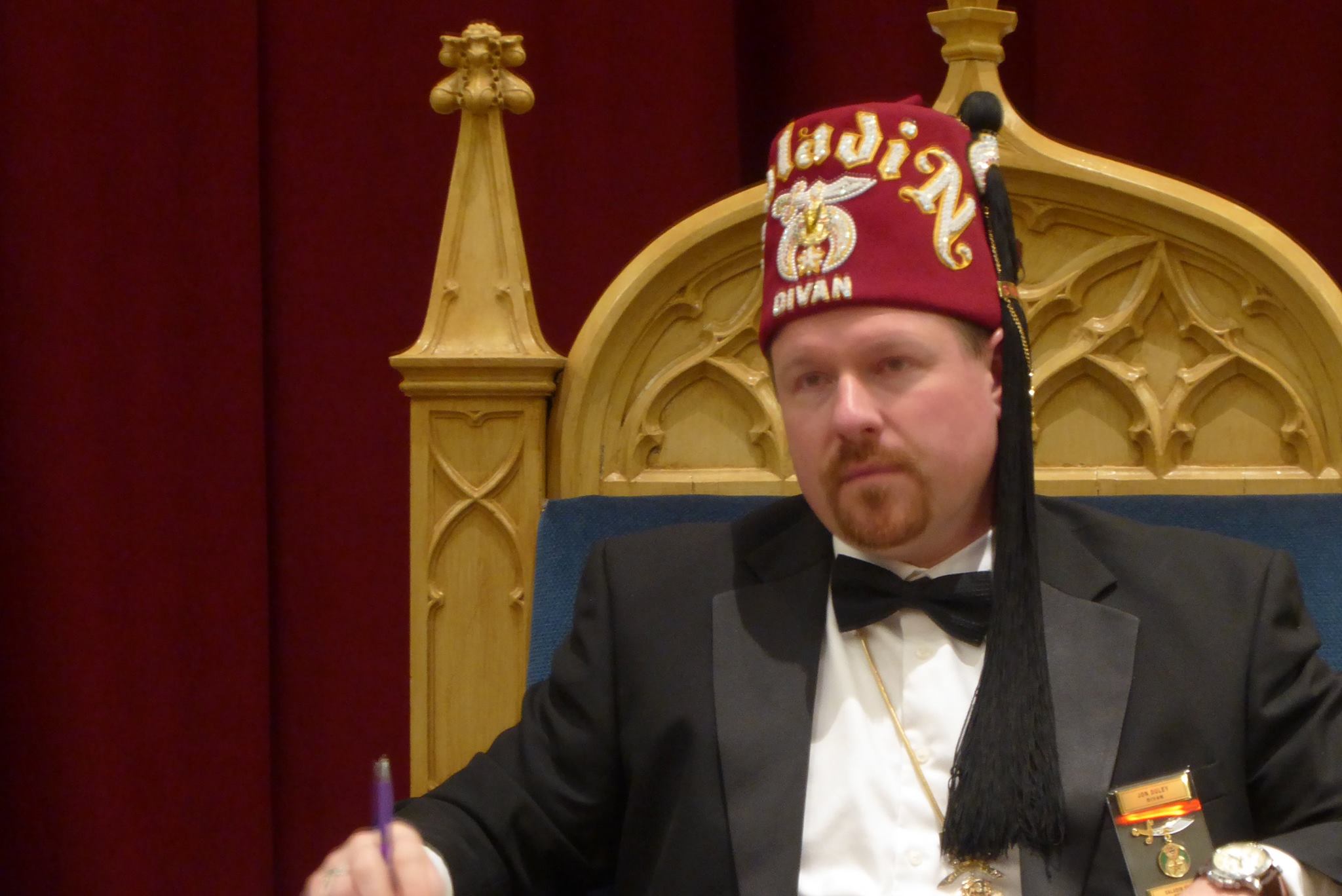 Jonathan Duley, Chief Rabban 2017
Over the past four years of being in the Divan, I have greatly enjoyed watching the evolution of Saladin and the shift in philosophies of membership. We are becoming an organization focused on long-term planning, responsible spending, data-based decision making, and providing a first class experience for our membership. This hasn't happened overnight, and it surely isn't something that is a negative reflection on the past. The past was an era of bigger membership numbers, greater spending opportunities, and fewer demands on our time. It was easier to get people involved by just having a scheduled event. Now, however, it takes much more planning, marketing, and financial commitment to enhance our membership to choose a Shrine event over the numerous other opportunities in their lives. With all this in mind, the Divan has committed itself to a series of strategic planning meetings in order to better focus our priorities to provide a more impactful Shrine experience to our membership and their families. The strategic planning process includes developing a vision statement (an overarching goal – "the view from 30,000 feet"), a mission statement (a guide for decision making), belief statements, attainable goals, and strategies to meet those goals. Each strategic planning session last for about 3 hours. We have already met twice and have developed vision and mission statements. Our vision statement is "An organization that delivers an experience that significantly enhances the lives of its members." You will notice that the vision statement does not mention the Shrine, nor does it mention the Shrine Hospitals for Children. As men look for that "something" in their lives that they are missing, sometimes they don't know that it's the Shrine that will fill that void. The same holds true for men who are already masons. They don't always know that the Shrine is the next step in finding the fulfillment in masonry they've been looking for. What they do know, however, is that the only thing they can't make more of is time, so it is critical that we deliver an experience that significantly enhances their lives, no matter what their reason for joining.
We've also developed a mission statement: The mission of Saladin Shriners is to enhance the lives of its members through fellowship, philanthropy, and service. This mission statement represents the combination of individual belief statements of Divan members, and it will be a guiding philosophy as we make decisions for the future of Saladin in all areas of focus.  Our next strategic planning session will focus on developing our short and long term goals, as well as identifying strategies to meet those goals. This will be one of the most difficult strategic planning sessions because each Shriner, Divan member or not, has a slightly different idea of the priority of each goal. We will test each priority determination against our vision and mission statements so that we can best determine the appropriate course of action to meet our goals.
We welcome your input and feedback as we move through this process. We are excited to roll out the entire strategic plan at our September 23rd Stated Meeting. Please plan to join us to learn about the strategic plan, ask questions, and celebrate the future of Saladin. Remember, without you reaching out to give your input, it is impossible for us to know what you would set as a priority and goal. Please feel free to contact any of the Divan members as we complete the strategic planning process.
#proudshriner #honortradition #embracechange
Jon Duley
Chief Rabban