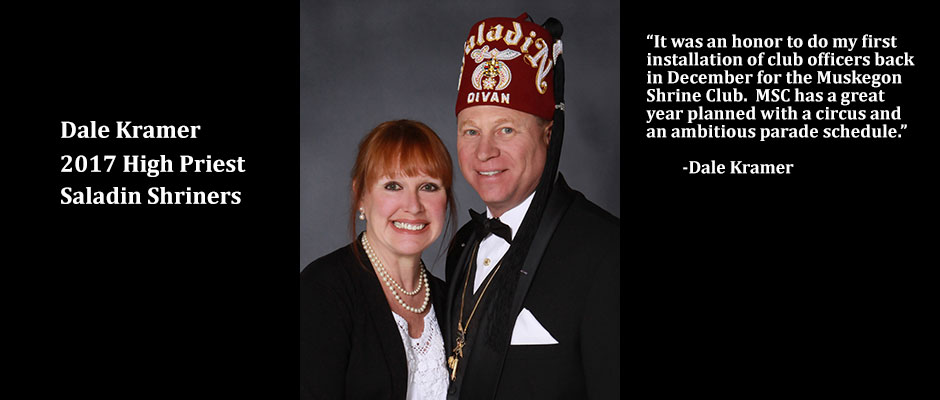 Greetings Nobles,
I would like to thank you for your continued confidence for electing me to High Priest and Prophet.
It was an honor to do my first installation of club officers back in December for the Muskegon Shrine Club. MSC has a great year planned with a circus and an ambitious parade schedule.
It was a lot of fun working with Nobles to raise money by selling
tickets and working the Sportsman Winter Raffle, which is sponsored by Moslem Shrine. Moslem will have another raffle this summer and I encourage all to help raise money for their clubs and the temple. If you have time go down to the event our
friends at Moslem Shrine welcome visiting Nobles.
An upcoming event sponsored by the Scarab's will be the 3rd annual Meat Fest scheduled for September 23rd after our stated meeting. The Scarabs are hoping that Nobles can plan on attending since they will be in Grand Rapids. It's sure to be a good time and of course lots of MEAT. To Eat!
I would like to thank the Berrien County Shrine Club for inviting Lady Carol and I to their sweetheart dinner at Skip's restaurant. It was a good time and great food, I hope BCSC continues to have great events like that. I am also looking forward to visiting other clubs this year.See you at the stated meeting!
Dale