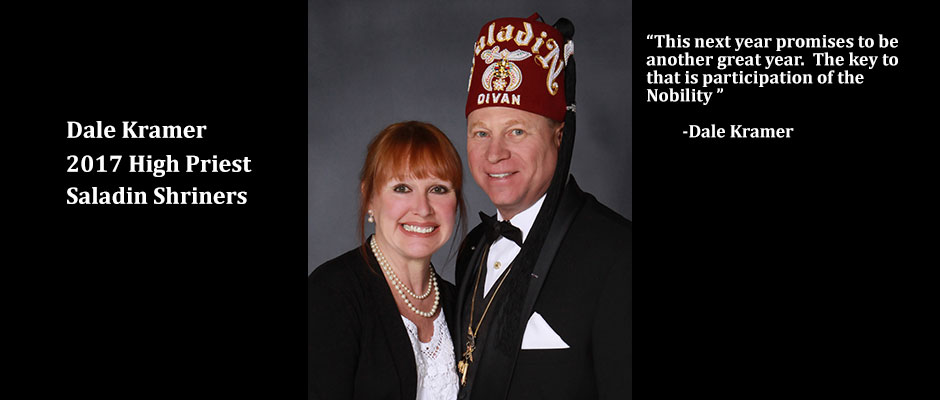 Greetings Nobles,
It is hard to believe that a year has passed since you placed your trust in me by electing me to serve on the Divan. I sincerely hope that I have done a good job for you, serving this past year has been great.
For those who were at our last ceremonial thank you for your participation. For those who don't know my Shrine history, I was made a Shriner in 2008 at the Potentates ball. Kind of unusual but I was getting ready to deploy to Iraq and this was the only opportunity that was available.  I remember a Noble said that we would finish my initiation at a later date. Flash forward – It wasn't until a ceremonial in 2016 where we had a longtime Shriner go through the second section that I learned it wasn't too late to go through. What fun and camaraderie! Thank you to all those who participated.
This next year promises to be another great year, the key to that is participation of the Nobility. Support your clubs and units; we have special dinners, ceremonials, social nights and other events planned. Our annual Circuses will be here soon, try and plan to volunteer and show the fez in your community. Working the circus seems to re-charge my Shrine batteries helping to carry on a tradition that brings smiles to so many children who don't always have a lot to smile about.
Lady Carol and I wish you a Merry
Christmas, Happy Chanukah and a
Happy New Year.
Dale Kramer
High Priest and Prophet