Black Camel – Wesley Rohde – 91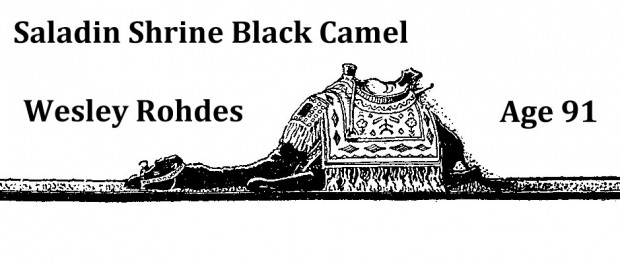 Saladin Black Camel Notice
Wesley Rohde 91
Illustrious Sirs, Divan Officers, Chairmen, and Club Officers,
Tom George of the Muskegon Shrine Club alerted the temple today of the passing of Noble Wesley "Patches" Rohde of Grand Haven on October 10, 2015.
'Patches' was WWII veteran and a longtime Shrine Clown who was active in a number of organizations. He is survived by his lady Florain. His obituary can be read by clicking here.
Rick Williams
Saladin Recorder
recorder@saladinshrine.com